Insights into valuation practice
Guest lecturers and students enjoy face-to-face events
2022/06/08
The students of the module 'Ausgewählte Kapitel der Immobilienwertermittlung' will once again gain exciting insights into valuation practice from leading companies in the industry such as PwC, Sprengnetter and Groß & Partner.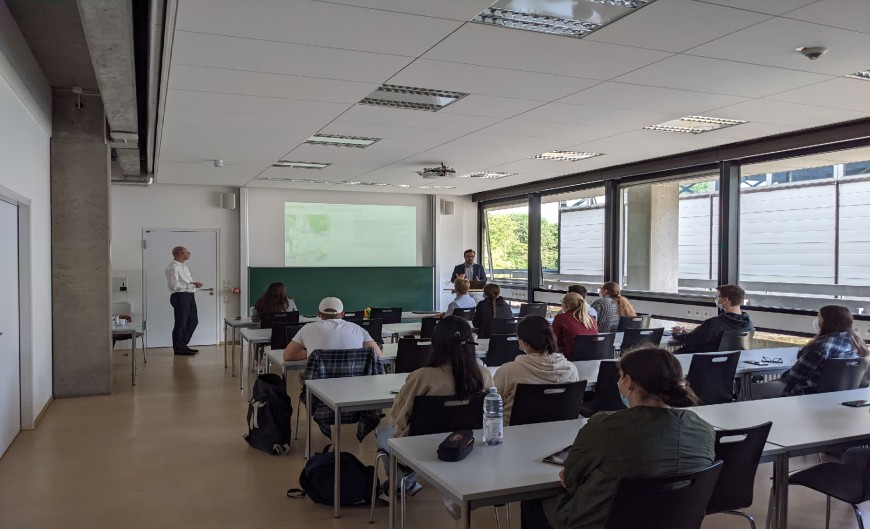 "Finally back in attendance!" A sentence frequently uttered not only by students and lecturers, but in this case by the speakers Dirk Kadel and Johannes von Richthofen from PwC. In their lecture, the speakers were able to explain common challenges of valuation practice to the students very clearly using a fictitious practical example and respond in detail to questions from the students. With their lecture, they opened the series of guest lectures that will supplement the theoretical course content this semester.
In the coming weeks, Christian Sauerborn from Sprengnetter and Aliena Trillig from Groß & Partner will also provide additional insights into current topics. The illustrative examples will show, among other things, what is actually hidden behind the terms digitalisation and automation and how project developers determine valuations in times of exploding land prices.