Development of climate adaptation strategies for transport infrastructure
2022/04/20
The project collaboration between Hessen Mobil and the Department of Spatial and Infrastructure Planning is entering the second round. Based on the report on the risk analysis of the Hessian road traffic infrastructure carried out last year, the follow-up report develops concrete recommendations for action and adaptation strategies for the more resilient design of the Hessian traffic infrastructure.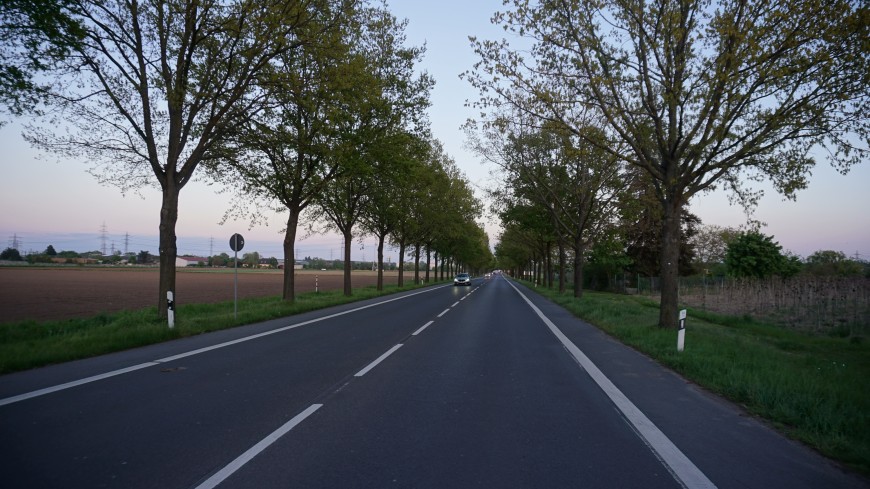 In order to achieve the Hessian climate goals, the Integrated Climate Protection Plan Hessen 2025 was adopted in March 2017. Measure V 22 contained therein explicitly aims to increase the resilience of the Hessian road traffic infrastructure to the negative effects of climate change. The processing of this measure takes place as a combination of a scientifically shaped basic report and an action guide for Hessen Mobil for the development of the priority program "Climate adaptation on state roads".
In the basic report carried out last year, the dangers for the transport infrastructure managed by Hessen Mobil arising from changes in the climate variables of temperature, precipitation and wind were systematically processed. The influence of the most important spatial conditions (topography, soil types as well as land use) was also taken into account. Building on this, the structures relevant to Hessen Mobil's state road network were compiled and the effects of climatic influences on them analyzed.
The hazard analysis has shown that uniform measures to minimize hazards on state roads are not possible either at state level or at climatic region level. Instead, each building must be checked for its individual hazard and suitable measures to minimize it must be determined.
The aim of the follow-up report is to develop adaptation strategies to climate change, which can be applied to the different structures in the Hessian road infrastructure system. In order to be able to formulate concrete recommendations for action, the expertise of experts from the various areas of the road traffic sector is required, which is queried with the help of interviews and then integrated into the report. In this way, the report is intended to make a tangible contribution to increasing resilience in planning, construction, maintenance, maintenance and operation.