Call for Enrollment (New Module): "Geostatistics and Spatial Data Science" (EN)
Unlock the Power of Spatial Data Analysis!
2023/09/25
Are you intrigued by the relationships among data, space, and time? Do you seek to harness the potential of statistics to unravel spatial patterns and make informed inferences? Look no further! The Department of Civil and Environmental Engineering (FB13) will offer from the coming winter semester the module "Geostatistics and Spatial Data Science" – a transformative learning journey to equip you with invaluable skills and insights.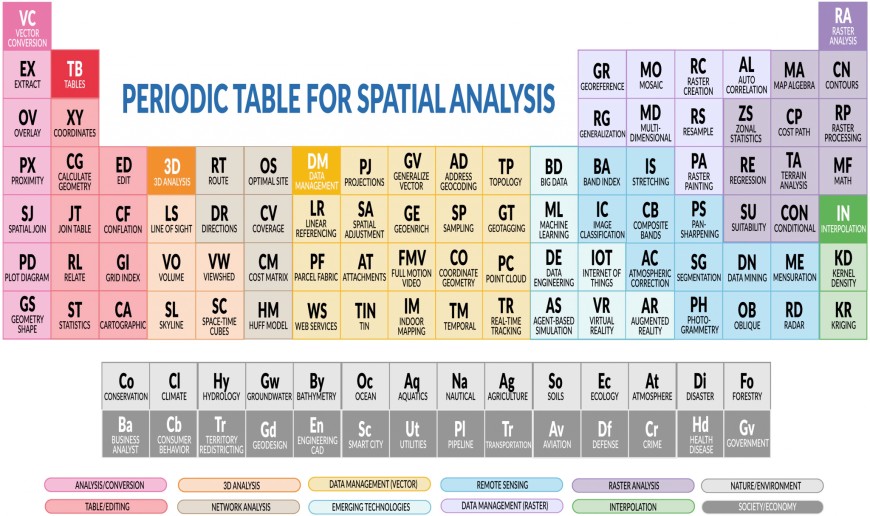 Module Overview:
A comprehensive course to explore fundamentals related to statistics focused on spatial data analysis. Through cutting-edge methods and techniques, you will learn how to predict and infer spatial patterns effectively. Also, designed to be undertaken with R, a command line-driven program, free of charge, with powerful statistical and spatial analytical packages.
Why Choose Our Module?
Practical Outcomes: As you progress through the module, you will achieve a comprehensive set of outcomes, including a solid review of statistics for spatial analysis, proficiency in geostatistical techniques, the ability to assess spatial autocorrelation and model uncertainty, and the skills to address real-world challenges in natural resource management, environmental modeling, and urban planning.
Upon successful completion of this module, you will be able to:
Review Foundations: Gain a comprehensive grasp of basic statistics for spatial data analysis.
Geostatistical Proficiency: Utilize geostatistical techniques, with a focus on variogram functions for trend assessment and kriging for spatial correlation analysis.
Spatial Insight: Understand spatial autocorrelation and conduct thorough model uncertainty checks.
Coding Competence: Acquire proficiency in coding and programming using R and diverse spatial data analysis packages.
Module Commencement: October 18, 2023 (Wednesday)
Participants without knowledge of the R language are encouraged to study this introduction to R: <https://cran.r-project.org/doc/manuals/R-intro.pdf>
For application details and further information, visit TUCaN (13-B0-0006-ue Geostatistics) or contact us through <felipe.de_souza@tu-darmstadt.de> or <christian.hickel@tu-darmstadt.de>.